The China Africa Development Fund is buying a major shareholding in Cottco Holdings, the wholly-owned subsidiary of China-Africa Cotton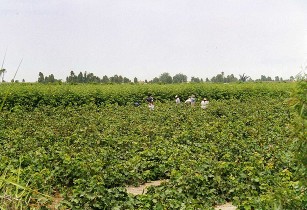 The fund will help African projects find suitable Chinese investments. (Image source: Sonja McGiboney/Flickr)
Cottco Holdings supports more than 200,000 cotton farmers, with the latest deal it has signed expected to have a significant impact on operations and share price.
The primary objective of the fund is to serve Sino-African trade co-operation through market-based mechanisms by reducing the risk to Chinese investors in Africa, the company stated.
According to Cottco Holdings, this is done by providing finances and financial advice, Africa-specific managerial advice, and identifies potential investment opportunities too.
The fund is also expected to help African projects find suitable Chinese investment partners while aiming at investing in low-risk projects, Cottco Holdings said.
The China Africa Development Fund has been functional since 2007 and with US$1bn of initial funding provided by the China Development Bank the fund is now set to reach US$5bn.
As of 2010, the fund was used to invest in 30 projects across Africa totaling an estimated US$800mn, reports revealed.