Cowtribe, an animal health solutions provider in Africa, is leveraging mobile technology to provide livestock farmers with reliable access to veterinary services using their smartphones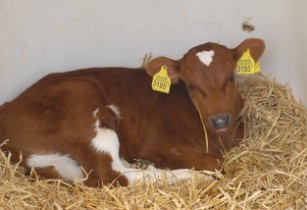 CowTribe is having a real impact on reducing livestock mortality and increasing the income of farmers in Ghana. (Image source: detriangeleerbeek/Flickr)
The cloud-based system aims to speed up the delivery of vaccines and other animal health services. Card manufacturer Databac Group is providing near-field communication (NFC) cards to identify the farmers and share data on their livestock's health history.
"Databac's cards perfectly integrate with our system. They make it incredibly easy and quick to call up information. The farmers also love showing them off. Many do not have passports or drivers' licences, so they also serve as their ID," said CowTribe co-founder Peter Awin.
Aiming to improve the livelihoods of last-mile farmers in particular, CowTribe's system currently serves around 30,000 individuals, treating them as 150 communities and thereby giving them access to services previously unreachable to them. The social enterprise is currently expanding the system to include the use of NFC cards.
Following an introduction by startup accelerator Fledge in Barcelona, Spain, Databac donated a direct-to-card printer and ribbons to support the ambitious project. Databac also manufactured 13.56MHz NFC cards pre-printed with CowTribe's branding.
Livestock owners are issued with a card which holds the farmer's information and serves as a wallet for mobile payment. When placed at the back of a smartphone, the card calls up the farmer's file, allowing the field agent to read and update the information, including the number of animals and their vaccination history.
The NFC cards are being used by approximately 1,000 last-mile poultry farmers. Once the pilot phase is complete, cards will be issued to all members, including those of organisations such as the Ghana National Association of Cattle Farmers (GNACAF) and commercial farmers.
CowTribe's nationwide system is providing a successful solution to the death rate of goat, sheep, chicken and cattle in Ghana. With time, it hopes to reach all of the one million-plus farmers throughout the country.
Databac managing director Charles Balcomb said, "CowTribe is having a real impact on reducing livestock mortality and increasing the income of farmers in Ghana. Alima and Peter are showing how business and technology can successfully serve to benefit communities – even in the remotest regions of the world. We are proud that our cards are part of their efforts."