The Global Alliance for Livestock and Veterinary Medicines (GALVmed) is seeking proposals from relevant organisations to set up a new enterprise to establish a sustainable smallholder-focused animal health products distribution operation in Ghana, with subsequent extension to Nigeria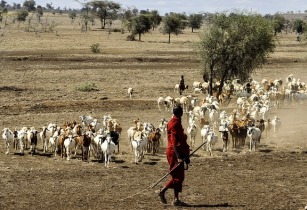 The initiative is set to boost smallholder-focused animal health products distribution operation in West Africa. (Image source: skeeze/Pixabay)
The deadline for applications is 23 August 2019.
GALVmed is a registered charity focusing on improving the well-being and economic progression of smallholder livestock farmers.
This commercial development (CD) initiative forms part of a wider GALVmed's programme funded by the Bill and Melinda Gates Foundation (BMGF) and the UK Department for International Development (DFID).
The preliminary phase of the initiative has been conducted comprising:
· Research on the Ghanaian smallholder sector including a market study of agrovet retailers and
· A preliminary/indicative business plan for NewCo that provides a starting point for addressing the market opportunity and helping to improve smallholder livestock production.
The successful applicant will partner with GALVmed as a grantee to conduct the implementation phase of the project, beginning in November 2019 and continuing for a minimum of three years.
The maximum funding available for this phase is US$832,000 and it is anticipated that the NewCo business will be at or above break-even by the end of 2022. Funding will be availed according to an agreed payment plan with -milestone pegged tranches that will form part of the contract with the selected candidate.