Agronomic technology solutions specialist Growers has announced the release of Growers Rally to their existing customers for beta testing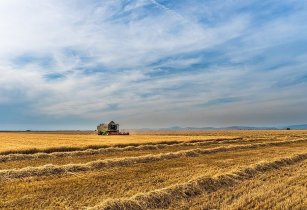 A hybrid CRM platform, Growers Rally offers enhanced business management for ag retailers. (Image source: Jose Antonio Alba/Pixabay)
Growers Rally fuses the most important CRM and farm planning features into a single product for sales and management teams – creating a new market segment in the ag tech domain – Grower Relationship Management (GRM).
The platform enables both in-person and digital conversations with robust meeting planning features on a single platform, providing a higher level of efficiency.
"We designed Rally around the specific needs of agriculture retailers and their farmer customers. The need for close collaboration between farmers and ag retailers has never been more important. Based on our market experience, we found that most existing solutions only partially address those needs or are too cumbersome," said Steven Valencsin, CEO, Growers.
During the beta testing phase, participants have live access to the Rally platform and are asked to set up new growers and create sales plans for their customers. While using the tool, testers have the opportunity to give real-time feedback on product features as they are released. The beta phase includes a comprehensive core feature set that will then be expanded as users interact and provide feedback on the product.
"The beta testing phase is crucial, as it allows us to see how the software is being used in a wide range of real-world scenarios and helps us fine-tune the application," added Andi D'Agostino, vice-president of product, Growers.
Rally will replace the company's current Agronomy Tool and Sales Tool, bringing additional functionality and features, along with a more user-friendly interface. The new agricultural software tool is scheduled for general release during the summer of 2021.