The Nigerian federal government has reiterated its commitment to supporting small-scale farmers across the country by issuing a US$2.8bn loan facility from the Central Bank of Nigeria (CBN)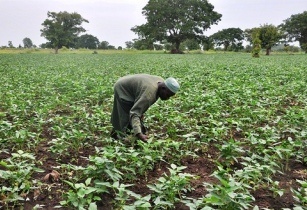 Nigerian small-scale farmers will receive a US$2.8bn loan facility from the Central Bank of Nigeria. (IITA Image Library)
Labaran Maku, Nigeria's information minister, explained the government's commitment to helping farmers in the country when he took the National Good Governance Tour team on an inspection of the Labana Rice Processing Mill in Birnin Kebbi, Kebbi State.
Governor of Kebbi State in Nigeria, Saidu Dakingari, said the project would aim to regulate the price of rice and would get farmers involved through Sure-P to purchase the produce at a low price.
Maku stated that the Goodluck Jonathan administration would ban rice importation in Nigeria by 2015, in order to encourage farmers to produce enough rice for the country.
Labana Farms spokesperson Abdullahi Idris told the team that the reason behind constructing the mill is to generate employment and to limit rice importation.
Dakingari, who said the government has spent US$25mn on rice farming since 2010, said plans will be implemented by the state to establish five rice processing plants.