VTR Bio-Tech, a bio-technological enterprise offering feed additive bioengineering products and technical services for poultry, swine, ruminant and aquaculture sectors, plans to further develop the African market and look for distributors in African countries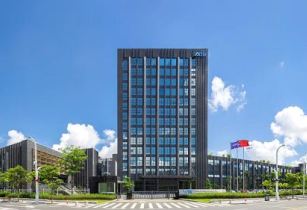 The company's products mainly include Phytase, Xylanase, Protease, Mannanase and Glyceryl Tributyrate, etc. (Image source: VTR Bio-Tech)
Found in 1991, VTR has gradually developed into a bio-enzyme preparation giant in the industry in China.
Now it has 19 holding and subsidiary companies, one national enterprise technology centre, one work station of postdoctoral scientific researchers, one group research institute, three scientific research centres, five biological R&D engineering centres, 15 production bases. The company is one of the first national high-tech enterprises, the first listed company (Stock Code:300381) in bio-enzyme industry, and the largest bio-enzyme preparation manufacturer in Asia.
VTR has accumulated rich technological resources and created unique advantages of technological innovation in the course of development. Its core technologies in biotechnology concerning gene engineering, liquid fermentation, solid fermentation, compound enzyme collaboration, preparation formulation and application of feed enzyme, and steroid hormone synthetic technique lay solid foundation for its rapid growth and continuous development.
With headquarter in Zhuhai, Guangdong, VTR has set up 25 direct-selling service branches offices, and has established sales network in more than 60 countries and regions in Asia, Europe, America and Africa. It has built up a long-term stable partnership with more than 2,300 quality direct customers from home and abroad. Being customer oriented, VTR will create maximum economic and social benefit for customers and society through investing heavily in innovations, absorbing the latest research achievement and integrating them into their products and services.
The company's R&D cooperation institutions include the University of Georgia, USA, the University of Sydney, Australia, and European joint ventures. Their products mainly include Phytase, Xylanase, Protease, Mannanase and Glyceryl Tributyrate, etc.
For more information, visit: www.yiduoli.com