Agreto are looking to extend its range of measuring and weighing meters through new agents and distributors in sub-Saharan Africa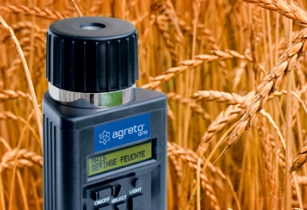 One of Agreto's moisture meters. (Image source: Agreto)
Farmers are always looking to squeeze every piece of efficiency out of their land and assets, and many are turning to technology to help them achieve the greatest possible yield.
Agreto offer a range of innovative solutions, relating from livestock scales, hydraulic scales, platform scales, scale kits, soil compaction meters, temperature probes and moisture meters for hay, straw, and grain.
Agreto is looking for interested partners who want to distribute its products in sub-Saharan Africa.
For more information, visit Agreto's website here.