AGRIFARM lubricants have proved extremely successful even under the toughest conditions, thereby offering the highest level of reliability for agri vehicle fleets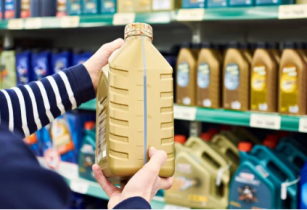 FUCHS LUBRICANTS uses only selected base oils and specially developed additives to produce the AGRIFARM range. (Image source: Adobe Stock)
When it comes to ensuring maximum operational reliability of agricultural machinery, nothing beats AGRIFARM lubricants from FUCHS LUBRICANTS SOUTH AFRICA. The company has been active in the agricultural lubricant market for over 70 years, both as an OEM for machine manufacturers and in the field of workshop services, highlighted sales director, Andrew Cowling. "Our innovative lubricants secure maximum operational reliability of all agricultural units, from engines and transmissions right through to hydraulics in all machines and vehicles."
The products meet the latest standards of leading manufacturers in terms of application safety. FUCHS LUBRICANTS uses only selected base oils and specially developed additives to produce the AGRIFARM range. It is especially suited for high-end agricultural machines required to deliver top performance daily. Benefits include noticeably increased oil change intervals in engines and significantly fewer signs of wear.
Alongside lubricants that can only be used for a certain component, there are also the all-rounder STOU and UTTO products for agricultural applications. Both were developed for use in transmission and hydraulic systems and can be deployed in brakes designed to run in an oil bath (wet brakes). STOU products can be used in an engine if the respective specifications are met. In other words, a STOU is an UTTO with engine performance. LS (Limited Slip) lubricants are gear oils for differentials with disc lock that guarantee perfect functionality and low noise under all loads.
In addition, the FUCHS Oil Chooser allows customers to simply select their vehicle type, make and model. Once this information has been entered, a window pops up with an overview of the optimum lubricants for the machine or vehicle in question.