Bühler has announced the launch of PolyCool 1000, a high-performance cooling die that together with an extruder, provides an efficient and flexible solution for food producers creating tasty and sustainable plant-based meat or fish alternatives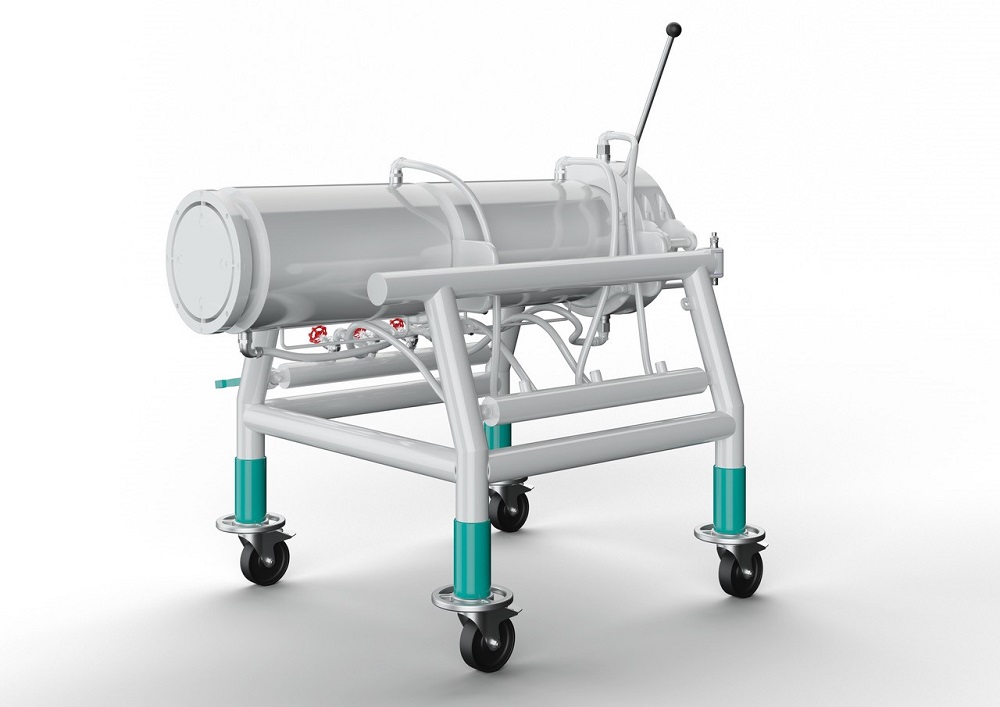 The PolyCool 1000 cooling die in combination with an extruder can produce wet-textured proteins at throughputs of up to 1,000kg per hour. (Image Source: Bühler)
A major shift is required to meet the nutritional needs of the world's growing population while adopting more sustainable practices. Proteins derived from plants play a key role in driving nutritional diversity while increasing the percentage of plant-based proteins in food products requires processing expertise.
"Bühler has for many years supported food producers in developing innovative products that offer an attractive alternative to animal meat, products that are similar in terms of fiber structure, colour, texture, and taste," said, Christoph Vogel, head of market segment proteins & ingredients at Bühler.
Flexibility to achieve meat-like textures
Extrusion is a highly versatile process that can be applied to a wide range of plant-based raw materials to create tasty meat or fish alternatives. An integral part of the process is the cooling die.
Cooling dies work with extrusion technology to enable the creation of attractive meat or fish substitutes with structures and textures that closely resemble animal-based meat products such as chicken, fish, or beef. With the PolyCool 1000 cooling die in combination with an extruder, it is possible to produce wet-textured proteins based on a wide range of raw materials including soy, pulses, oilseeds, upcycled side streams like brewer spent grains, as well as newer ingredients such as microalgae, at throughputs of up to 1,000kg per hour.
The PolyCool 1000 enables production of products of different shapes and structures while meeting the standards required by industrial-scale production. The individual cooling circuits can each be controlled independently to determine the product's final texture. The high-capacity cooling die can withstand pressures of up to 50 bar as it cools down the melt from some 150°C to below boiling point. With its electro-polished surface, the extruder and the PolyCool 1000 are easy to clean and meet all hygienic design standards to maximise food safety. The PolyCool 1000 is also easy to assemble and disassemble.
Expertise along the entire value chain
The PolyCool 1000 completes the product portfolio of high-moisture cooling dies by Bühler, including the PolyCool 500 for mid-scale industrial production, and the PolyCool 50 for product development purposes.
"With the PolyCool 1000, customers can achieve high-capacity production, bringing down costs and making meat substitutes more affordable," said Vogel. "As the market shifts to a more plant-based diet, fuelled by consumers' growing interest in health, sustainability and ethical concerns, the PolyCool 1000 supports food producers in grasping this opportunity."
With Bühler's extensive processing knowledge along the entire protein value chain, food producers can develop attractive products that meet this growing demand and make a positive contribution to the sustainability of the food value chain.