Agricultural investment and advisory partner Grosso Foods BV has transitioned into Grosso.Africa, a Tanzania-based distributor with a hands-on focus on distribution of conservation agriculture equipment and smart farming solutions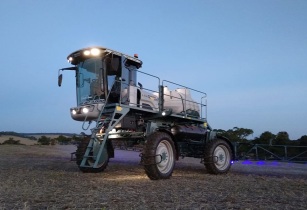 The new distribution agreement reflects the company's pledge to meet farmers' needs. (Image source: Grosso.Africa)
The rebrand highlights the company's growth and strategic expansion plans with an unveiling of a new website redesign to reinforce its growing business model.
"Our new name represents where the company is going, shows continued commitment to the customers that helped us get here, and points to the future," said Nuradin Osman, founder & CEO of Grosso.Africa. "Specifically, our new distribution agreement of leading brands including LS Tractor and Jan Agricultural Equipment reflects our pledge to meet farmers' needs with high-Horse Power tractors, precision planting, precision seed drill, self-propelled sprayers, combines and smart farming solutions, simplifying our approach to making accessible and affordable smart farming inquiries, connecting with our specialists, and order services."
In 2020, Osman launched Grosso Foods BV to focus on last mile farmer-level transformations — increasing yields, reducing post-harvest losses, improving market access, and elevating product margins based on three core pillars: investment, advocacy, and project management. As it grew, the business began to supply farmers with a carefully selected offering of agricultural equipment and skilled personnel.
Today, Grosso.Africa rents and sells farming equipment, while offering agricultural contracting and leasing to farmers. The company supports its farmers through highly skilled farm machinery operators and agricultural experts with decades of experience in the agriculture machinery industry and precision Ag technology. Grosso.Africa will advance conservation agriculture practices by focusing on minimal to no-till method of farming.