The International Development Research Centre (IDC) last month announced the Fund for Future Climate-Smart Livestock Systems in Africa, a joint initiative with the Bill & Melinda Gates Foundation to recognise and harness the potential of climate-smart innovations in livestock systems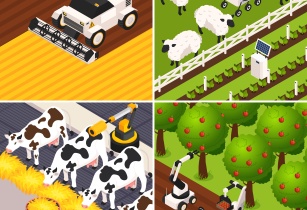 Fund for Future Climate-Smart Livestock Systems in Africa aims to acknowledge and reduce the noticeable gap in funding at the intersection of climate finance and livestock systems. (Image source: Adobe Stock)
The five-year initiative was announced at COP27 in the Egyptian city of Sharm el-Sheikh and aimed to acknowledge and reduce the noticeable gap in funding at the intersection of climate finance and livestock systems. This would involve assisting the emergence of new climate-smart technologies and models to help small and medium livestock holders.
Specifically targeting a handful of countries in Africa, the fund focuses on three main areas:
Developing and supporting the adoption of latest business models and climate-smart technologies
Improving researcher capacity
Promoting gender equality and inclusion
In the beginning of 2023, a multi-stakeholder consultation will be scheduled and interested funders are encouraged to participate. Based on the extent of participation, the event, which will bring together local experts on livestock, gender and climate adaptation, may have the possibility of expanding to other regions.