Nigeria's Delta State has announced that it would support the farmers of the region with modern tractor equipment worth US$5.5mn in 2015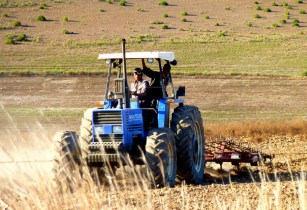 Delta State is rich in root crops such as cassava, coco yams, yam and potatoes. (Image source: Christopher Griner/Flickr)
Emmanuel Uduaghan, governor of Delta State, said that the farming equipment would further boost mechanised agriculture and improve the productivity of farmers.
"The Delta State government would also invest US$2.8mn for the Agricultural Youth Development programme in 2015. The programme would encourage the youth to invest their energies and resourcefulness on farming activities. It would also help to reduce unemployment, hunger and malnutrition in the state," Uduaghan added.
The governor revealed that the state had remained focused on agriculture as a tool of achieving its 'Delta Beyond Oil' initiative. "The initiative was born out of the need to save the state from over dependency on oil money," he explained.
Delta State, through the Ministry of Agriculture and Natural Resources, provides direct assistance to farmers in the area of agricultural mechanisation, agricultural credit and other agricultural inputs, noted Uduaghan.