The 44th edition of EIMA International 2021 will host the Tractor of the Year awards ceremony, and feature a parade of the fourteen finalist models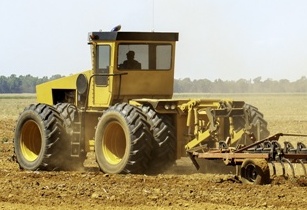 The Tractor of the Year awards ceremony is a new addition to this year's edition of EIMA International exhibition. (Image source: Adobe Stock)
The Bologna-based event focuses on new products and offers a wide-ranging showcase for Tractor of the Year, the competition promoted by Trattori magazine, that selects the best models among those produced during the year, and awards prizes to the winners from different categories.
During the exhibition, the awards ceremony will be held for four models - Tractor of the Year, Best Utility, Best of Specialised and Sustainable TOTY - that have been selected on the basis of votes cast by an international jury of 26 journalists from trade publications.
The Tractor of the Year event will be a major attraction throughout the five days of the event. It is expected to be one of the most interesting new features of this year's EIMA International.
The open-air arena within the exhibition complex, between halls 37 and 35, has been chosen to display the finalist tractors. The audience can expect to see the fourteen models that competed for the "Tractor of the Year" on display in the open-air arena, while a speaker will introduce the technical features of each of the models.
TOTY is an important promotional and marketing platform for the manufacturers of the tractor sector, which is able to develop substantial technological innovations every year, improve vehicle performance, and capture new user segments.