Wood & Douglas Ultima GSM introduces the rugged wireless environmental monitoring for fish farmers and breeders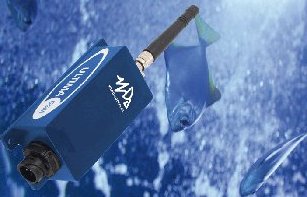 Wood & Douglas Ultima GSM introduces the rugged wireless environmental monitoring for fish farmers and breeders
Page 2 of 2
Water Quality
Alan Wood, Managing Director, Wood & Douglas said; "Properly managing water quality is one of the surest ways to assure fish health. Ultima GSM is a flexible response to the need for over-the-air status monitoring and control; simple to install, yet unaffected by operating in tough, remote conditions. You can now rely on receiving data and controlling response to any changes in water quality, reducing fish stress and improving production efficiency."
"With concerns over the potential environmental risks arising from the growing popularity of cage fish farms, Ultima GSM becomes a primary tool for maintaining sustainability of healthy environmental conditions, and should therefore be a key consideration when aquaculturists are considering developing coastal investments," said Wood.
Ultima GSM is constantly monitored ensuring it does not drop into sleep mode when transmission is required and if running from a battery, the Real Time Clock system enables programmable sleep modes and wake-up for transmission, extending battery life to more than a year and dramatically outperforming competitive devices.
A serial port on Ultima GSM also enables connection with Wood & Douglas' Orion modem to create a powerful combination of Radio Terminal Unit, modem, and GSM/GPRS module to extend wireless data collection from even the most remote of farming sites.