African Development Bank (AfDB) has approved a US$109mn loan to Sucres et Denrées Côte d'Ivoire (Sucden CI) for investment in the cocoa sector in the country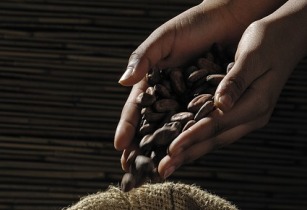 Sucden CI is one of the top five buyers of cocoa in Côte d'Ivoire. (Image source: nafets/Pixabay)
The two-year soft commodity finance facility extended by AfDB will help Sucden CI expand its pre-financing arrangements with cocoa cooperatives, small-scale farmers and suppliers in the country.
"This financing will permit higher exports from Côte d'Ivoire and help reinforce the capacities of suppliers and local cooperatives," said a statement from AfDB.
The finance facility will provide a stable source of funding and the necessary liquidity to Sucden CI, and over time, also help to increase the export of cocoa from Côte d'Ivoire, build the capacity of local suppliers and cooperatives and in the process expand the overall output of the sector.
It will also be used to provide financing to scores of cooperatives and local suppliers to help strengthen the cocoa supply chain and promote private sector development in Côte d'Ivoire.
Sucden CI is the Côte d'Ivoire subsidiary of France-based commodity firm Sucres et Denrées SA (Sucden) and is one of the top five buyers of cocoa in Côte d'Ivoire. Sucden CI purchases around 100,000 tonnes every year and aims to increase this to 150,000 tonnes annually.
"We received from the African Development Bank a loan of US$109mn renewable in two years time to develop our export activities in Côte d'Ivoire," said Bertrand Fay De Lestrac, director of the cocoa department at Sucden.