Food and Agriculture Organization (FAO) and the Dutch Rabobank Foundation will expand their collaboration after two years of successful initiatives in three countries in East Africa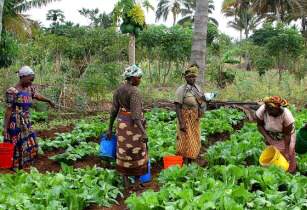 The partnership will be expanded further to benefit women farmers in West Africa. (Image source: tpsdave/pixabay)
In 2013, FAO and Rabobank Foundation began a partnership by collaborating on projects in Tanzania, Ethiopia and Kenya focused on boosting food security through rural agricultural development. All three projects were aimed at improving smallholder farmers' incomes, their access to financial tools and ability to invest in more efficient production of food crops.
The project in Tanzania supports access to financial services by organisations representing rice farmers in Morogoro district. Greater yields from a new FAO-backed cultivation system are providing the incentive to invest in warehouses, allowing farmers to store their output and sell it when seasonal prices are higher.
Kenyan farmers working within a conservation agriculture project have better access to loans in the form of seeds thanks to an initiative being developed by the partners.
In Ethiopia, FAO and the Rabobank Foundation are working with local microfinance lenders to select rural farming cooperatives that can tap into value chains, thus generating more jobs.
José Graziano da Silva, director-general of FAO, said, "No one organisation can eradicate hunger and reduce poverty alone. Only in partnerships with a broad range of stakeholders can we achieve this."
The two organisations have also agreed to work together on initiatives aimed at increasing access to seeds for smallholders in Africa and on increasing local purchases from family farmer cooperatives, especially those representing women, in West Africa.
"We believe that working together with an organization like FAO can accelerate the realization of our mutual goals," said Pierre van Hedel, managing director of Rabobank Foundation. "We highly appreciate FAO's long-term commitment and vision with regard to the topic of food security, which is needed for smallholder development."
Building on the progress achieved so far, the two institutions intend to ramp up their pilot projects and establish similar collaborations in other countries.