With the increase of cocoa production in Africa, the African Development Bank (AfDB) has initiated plans to support producers of the crop across the continent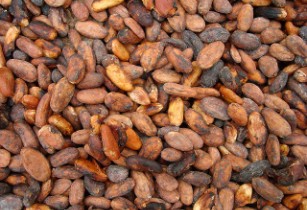 Cote d Ivoire leads the world in the production and export of cocoa. (Image source: International Institute of Tropical Agriculture/Flickr)
The AfDB said that it is considering support to Ghana and Côte d'Ivoire to reduce the volatility of the international prices of cocoa. The Bank will help the countries in establishing a cocoa market stabilisation fund and a cocoa exchange commission for the management of production.
A final deal on this is expected to be announced in next few days.
The countries will also get AfDB's assistance in developing a cocoa industrialisation fund that will help in developing the regional markets for by-products and domestic processing for targeted African regional markets for overall growth of cocoa industry in the regions.
The two countries have requested for grants from the AfDB for mutually identified projects to tackle the cocoa swollen shoot virus disease, build storage and warehousing facilities, promote processing and consumptions and establish the Africa cocoa exchange and stabilisation fund.
Speking about the bank's plan to support the countries to transform cocoa industry and create more employment opportunities, he said, "AfDB has received a request for US$1.2bn from Ghana's Minister of Agriculture and from the Cocoa and Coffee Board of Côte d'Ivoire. We are looking at building warehouses so you can store the cocoa and not have to sell immediately after harvest," he said.
During a three-day visit to Ghana from 1-3 August 2017, Akinwumi Adesina, president of the AfDB, stressed that although Ghana and Côte d'Ivoire jointly produce 64 per cent of the world's cocoa, they play a limited role in controlling the cocoa market.
Joseph Boahen Aidoo, CEO of the Ghana Cocoa Board (COCOBOD), explained how the price of cocoa had fallen by 40 per cent in the past six months, dropping from about US$3,000 per tonne to an average of about US$1,900 per tonne.
The only way out of the price volatility, he explained, is to improve upon processing and local production.
Ken Ofori-Atta, minister of finance in Ghana, stated, "Between us and Côte d'Ivoire, we control 60-70 per cent of cocoa in the world. But we have remained price takers. That should not happen. That is because our leaders have not been working together. We are excited that the president of the AfDB is stepping in to help us."
Adesina further assured of the bank's support and promised that support would eventually extend to other cocoa producers such as Nigeria, Cameroon and Togo.