Earth Alive Clean Technologies Inc, manufacturer of state-of-the-art microbial technology-based products for sustainable agriculture and mining, has reported that it's organic and patent-pending soil inoculant Soil Activator® has gained final authorisation for sale in Côte D'Ivoire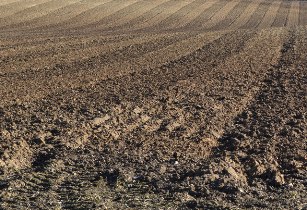 (Image source: Oswald Bertram/Geograph)
Côte D'Ivoire is highly dependent on the agricultural sector which represented 21.2 per cent of the country's total GDP in 2015, and employed two-thirds of the active labour. With 7.4mn hectares under cacao cultivation and output representing 30 per cent of world production, Côte D'Ivoire represents an important new market for Earth Alive.
"As the world's largest producer and exporter of cacao, and a major producer of coffee and oil palm, Côte D'Ivoire's agriculture is positioned to benefit greatly from the use of Soil Activator®, which has a proven track record of increasing production and economic returns in these crops," Earth Alive's Chief Agronomist, Simon Neufeld, stated.
As part of the rigorous evaluation process, the agronomic efficacy of Soil Activator® had to be demonstrated in official field studies performed independently in Côte D'Ivoire. Upon observation of satisfactory results in local crops, registration was granted by the national regulatory agency.
"Côte D'Ivoire has become a natural agriculture leader in the region and is at the forefront of phytosanitary regulation standards. We are therefore very pleased that registration of our product has been granted after demonstrating once again its technical benefits," said Miguel Monroy, Director of Business Affairs at Earth Alive.
The product was also tested in Côte D'Ivoire through Earth Alive's Mocha Initiative, a collaborative platform launched in November 2016 meant to facilitate communication between the company and end-users by offering research trials on site. The effort to improve sustainable production methods of coffee and cacao and anticipate the effects of climate change on these cultures, enabled Earth Alive to build relationships with three participants, and a local partner for the distribution of the product.
At a State House meeting at the beginning of July, President Ouattara of Côte D'Ivoire reiterated his pledge to improve the agricultural sector as a key element in the country's economic development. As part of a commitment to develop this new market in a collaborative spirit, Earth Alive's local partners will attend the African Green Revolution Forum (AGRF) co-hosted by the Government of Côte D'Ivoire, Alliance for a Green Revolution in Africa (AGRA), and the African Development Bank in the country's capital Abidjan on 4 - 8 September.