Regional leaders will look at the challenges being created by the growing food crisis affecting countries across Africa at the upcoming African Green Revolution Forum (AGRF)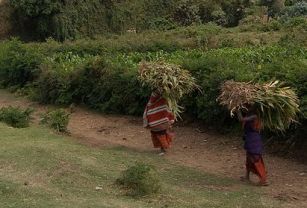 The Tanzanian government aims to transform Tanzania into a middle-income country by 2025. (Source image: Fanny Schertzer)
In a bid to transform African agriculture, Tanzania minster of agriculture, food and cooperatives, Christopher Chiza and president of the Alliance for a Green Revolution in Africa (AGRA) Jane Karuku will host the forum from 26 to 28 September 2012.
Speaking about what the Tanzanian government hopes to achieve in the long term, Christopher Chiza said, "The goal of the government is to transform Tanzania into a middle-income country by 2025, fuelled, in a significant part, by growth in its agricultural sector."
As part of global efforts to get 50mn people out of poverty in the next decade, 21 African countries including private sector companies have shelled out US$3bn to a New Alliance for Food Security and Nutrition.
AGRA president Jane Karuku said, "Smallholder farmers are at the centre of all we do.
"Our approach is clear and proven – if we provide African farmers the tools they need to grow more and improve their incomes, they will help lead us all into a more prosperous future."
Crucial to improving growth in Tanzania's agricultural sector, the AGRF has been promoting investments, giving policy support to achieve agricultural potential in African regions.