Africa's urban population is expanding rapidly, but concerns have been raised that many of its cities are not keeping up with the increasing demand for food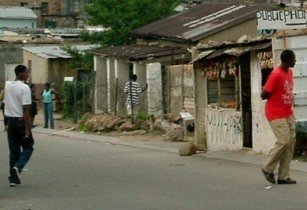 Policymakers need to take action to meet the needs of Africa's growing urban population. (Image source: András Osvát)
Policymakers have been facing pressure to act quickly to meet nutrition and income needs by promoting a greener environment.
Growing Greener Cities in Africa, a recent publication from the Food and Agriculture Organisation (FAO) that focuses on areas surrounding schools, communities and homes in African countries, has explored ways to meet the growing demand for cities to meet the basic standard of living.
Modibo Traoré, FAO assistant director-general for agriculture and consumer protection, illustrates in the report the key role policymakers play in transforming African cities into greener and healthier place to live.
The foreword reads, "African policymakers need to act now to steer urbanisation from its current, unsustainable path towards healthy, 'greener' cities that ensure food and nutrition security, decent work and income, and a clean environment for all their citizens."
Policymakers will need to pave the way for Africans who live in slums, the 200 million who survive on less than $2 a day and severely malnourished children, the report said.
Despite the desperate need to promote a greener way of living in the continent, by the end of the current decade it has predicted 23 of the world's 30 fastest growing cities will be African.