African leaders reaffirmed their commitment to transforming the continent's agricultural sector at the 2014 Grow Africa Investment Forum which took place in Abuja, Nigeria from 6-8 May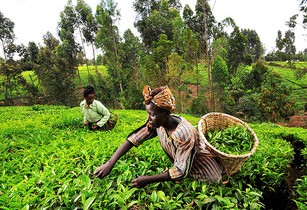 Grow Africa partners doubled their commitments for agriculture and food security to US$7.2bn in 2013. (Image source: CIAT/Flickr)
Building on the recent successes of the Grow Africa partnership – a joint initiative of the African Union Commission, the New Partnership for Africa's Development (NEPAD) and the World Economic Forum – the leaders agreed that increased private sector investment in agriculture is key to delivering economic opportunity and food security within their countries, Nigerian newspaper Vanguard said.
Nigerian President Goodluck Jonathan said, "There are huge opportunities in agriculture. This will create jobs and achieve food security. The key is not just producing enough food for local consumption, but also creating jobs along the value chain."
According to the recently published Grow Africa Annual Report, Grow Africa partners doubled their commitments for agriculture and food security to US$7.2bn in 2013; of this, US$970mn has already been invested, which has led to the creation of 33,000 new jobs and assistance to 2.6mn smallholder farmers throughout the continent.
As an African-owned and country-led platform, Grow Africa works to catalyse increased and inclusive investments and multi-stakeholder partnerships in the agriculture sector in line with the Comprehensive Africa Agriculture Development Program (CAADP).
Grow Africa is currently operating in nine partner countries in Africa, namely Burkina Faso; Ethiopia; Ghana; Kenya; Malawi; Mozambique; Nigeria; Rwanda; and Tanzania.