New research published by technology incubator Idea2scale and Agri-FoodTech venture capital firm AgFunder has revealed that food and AgTech investors are most excited by startups in the Ag Biotechnology category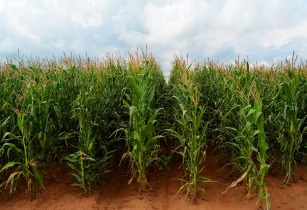 Ag Biotech is a wide-ranging category of agri-foodtech innovation encompassing all on-farm inputs for crop and animal agriculture. (Image source: Whisker Flowers/Pixabay)
The report details the results of an investor sentiment survey of 50 food and AgTech venture capitalists globally to discover their preferences and hopes for 2020.
Ag Biotech is a wide-ranging category of agri-foodtech innovation encompassing all on-farm inputs for crop and animal agriculture including genetics, microbials, breeding and animal health. A key focus for startups in this category is to help farmers increase their yields in a more environmentally sustainable way and 58 per cent of investors surveyed put Ag Biotech in their top three.
The next most popular categories were Innovative Food (56 per cent), which includes the ever-exciting alternative meat segment, and Farm Management Software, Sensing & IoT (46 per cent). At the opposite end of the scale, 54 per cent of investors said the online restaurants and meal kits category was the most overhyped.
Geographically, 57 per cent of investors were most excited about the opportunity presented by Asia's agri-foodtech startup industry, and India was flagged by 12 per cent as having particular potential. Looking overseas, the USA investors are 10 per cent more likely to invest internationally (66 per cent) compared to their European counterparts (56 per cent).
Investors indicated they were struggling with quality inbound deal flow, relying on warm intros (66 per cent) rather than cold approaches. On average they invest in one company for every 78 deals they look at, citing 'the team or lack of certain skills' as the number one reason to pass on a deal.
Danny O' Brien, CEO and founder of Idea 2 Scale, said, "Understanding the mindset of investors is intrinsically linked to predicting the direction of the industry itself and separating what's overhyped from what's garnering real interest."
"Although it's a hugely exciting time for the food and AgTech industry at large, this research has reaffirmed the need for businesses to ensure they are coming to investors with an 'investor ready' opportunity. Businesses must assess whether they're clearly communicating their value proposition, have a clear route to market and have assembled the right skillset in order to stand out from the crowd. These are non-negotiables for securing investment."
Louisa Burwood-Taylor, head of media and research at AgFunder, said, "While Ag Biotechnology has consistently been the best-funded upstream category across the food supply chain, it's interesting to see that it continues to grab investor attention, especially in light of recent prohibitive regulatory decisions in Europe. What's lesser-known is that Innovative Food, the category including the trendier meat alternative segment, is still a very small part of the overall foodtech and agtech startup universe. With clear investor demand for more Innovative Food opportunities, including us at AgFunder with our New Carnivore Fund, it's very likely investment will have increased dramatically in 2019."