Airtel Africa has signed a Memorandum of Understanding (MoU) with the United Nations Entity for Gender Equality and the Empowerment of Women (UN Women) on initiatives to promote the empowerment of women across East Africa's farming sector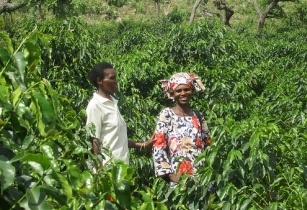 Female farmers in Africa are set to benefit from new changes following the signing of the MoU between the UN Women and Airtel Africa. (Image source: UN Women Gallery)
The company plans to set-up a farmer's information system, which will allow female farmers to recieve real time information related to weather, changes to the policy environment, such as taxation and regulation, and available support services.
Female growers in East Africa are set to benefit from the information system via Airtel's mobile networks following the signing of the MoU between the UN Women and Airtel Africa.
"The empowerment of women is essential to economic development, especially in rural and agricultural economies," stated chief marketing officer of Airtel Africa, Andre Beyers.
"We are pleased to partner with UN Women and contribute to their agenda of gender equality and empowerment of women by leveraging the possibilities mobile telephony has to offer."