First Quantum Minerals (FQM) will recruit more than 1,000 Zambian farmers into modern conservation farming by 2015 with the aim of improving food security in the country's North-Western Province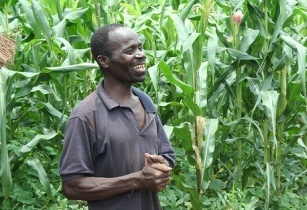 Farming methods across Zambia need to be improved for higher yields, stated Kansanshi copper mine agriculture supervisor, Mike Corken. (Image source: j_wakey)
The company, who has an 80 per cent share of Kansanshi copper mine, is working towards improving farming methods for higher yields, according to the mine's agriculture supervisor Mike Corken.
"Our aim is to improve farming methods for local people. I have been a farmer for more than 30 years in Zimbabwe and I know they can do better. This programme will run for four years and we hope to achieve great results for our people here," Corken recently said in Solwezi.
FQM CEO Philip Pascal also explained that there were plans in place to improve the wildlife in the region.
Pascal stated, "We have also written to the Zambia Wildlife Authority to seek permission to reintroduce wildlife in this area. The animals are depleted….it's just an empty jungle."
The copper producer has got local people involved in a timber salvaging project, where old timber will be converted into wood for a new town that will be built.
"This is not profitable to Kalumbila Mine but we are doing it for the community… we are building a timber processing plant and a furniture factory. This is just one way of contributing to our people in accordance with our resettlement action plan," Pascal added.