US President Joe Biden on 15 December, pledged US$2.5bn in humanitarian assistance to address acute medium- to long-term food insecurity in Africa, said a report by Reuters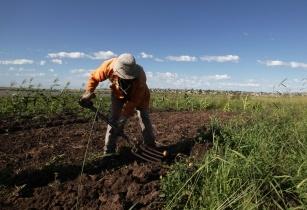 High food prices and trade barriers are impacting the lives of millions of people in Africa. (Image source: Adobe Stock)
During a three-day summit held with African leaders from 49 countries along with the African Union (AU) in Washington, Biden highlighted that nowhere in the world did the global food crisis have such a severe impact as it did on the African continent.
A plethora of factors including climate change, conflict, droughts, famine, as well as the increase in food prices and trade barriers were responsible for the significant increase in food insecurity in the recent years.
According to a statement issued by the White House, a collaboration between the African Union and the US had been announced to fulfil a list of short-term goals which included identifying reliable sources of securing grain and fertiliser supply, increasing the continent's access to global markets and diversifying production.