Minister MacKay and MP Armstrong have rolled out two projects that will help increase farmers' productivity and resilience in Ethiopia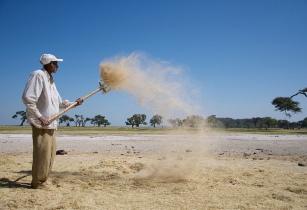 (Image source: Ryan Kilpatrick)
The projects will be implemented by Dalhousie University and by Agriteam Canada, the Canadian government revealed.
Minister of International Development and La Francophonie, Peter MacKay, minister of justice and attorney general of Canada attended an event at Dalhousie University in Canada, to highlight the country's continued support for agriculture in Ethiopia.
Scott Armstrong, parlimentary secretary to the minister of employment and social development in Canada was also present at the event.
The event welcomed university partners and the student community minister MacKay and MP Armstrong highlighted Canada's efforts in launching the projects which will focus on agriculture and irrigation training.
"Our government is proud to partner with Dalhousie University to help Ethiopian agricultural students to participate in market-led and growth-oriented agriculture, either as producers or employees of commercial agricultural enterprises," said minister MacKay. "This means increased incomes and better access to food for thousands of families," added MacKay.