Nigeria has released US$136.5mn to boost its agricultural sector and improve food security for 2015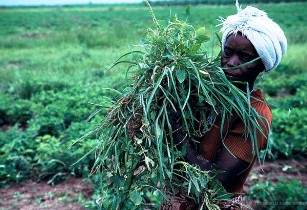 Around six million Nigerian rice farmers have received improved rice seed varieties in 2015. (Image source: World Bank/Flickr)
Goodluck Jonathan, President of Nigeria, said, "As crude oil prices decline, we must create new wealth from the richness of our soils, the vastness of our rivers and the abundance of our cheap labour. We will produce more, and industrialise the agricultural sector."
According to Jonathan, the US$136.5mn fund is expected to encourage the farmers to plant thrice a year to boost food production and eliminate hunger and poverty.
Akinwunmi Adesina, minister of agriculture in Nigeria, added that the rice farmers across the country now had a new lease of life, owing to the transformation taking place in the sector.
Adesina noted, "The rice revolution is taking place across the country — in Kebbi, Kano, Kaduna, Katsina, Zamfara, Sokoto, Bauchi, Gombe, Niger, Kogi, Ogun, Ekiti, Ebonyi, Anambra, Delta, Edo and Bayelsa State."
The number of seed companies had also increased from 11 to 134 in the past three years, increasing access to high quality seed from 4,252 metric tonnes in 2011 to more than 149,484 metric tonnes in 2015, revealed Jonathan.