Cargill has reinforced its global promise to cocoa farmers with plans to build a sustainable cocoa sector through the Cargill Cocoa Promise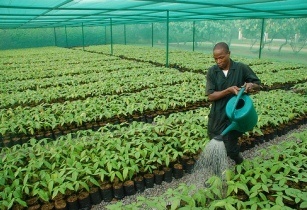 The reinforcement of Cargill's commitment for sustainable cocoa farming was made at the World Cocoa Conference in Abidjan, Cote d'Ivoire. (Image source: Nestlé)
The commitment builds on the company's work over the last decade and reconfirms Cargill's efforts to develop and sustain cocoa farming communities while meeting the rising global demand for sustainable cocoa beans.
Jos De Loor, president of Cargill's cocoa and chocolate business, said, "The Cargill Cocoa Promise underlines our commitment to lead efforts on sustainable cocoa and support the future of cocoa farming around the world.
"We have been working closely with cocoa farmers and communities for many years. Our promise will help strengthen cocoa production, while continuing to improve the livelihoods of farmers, increasing access to education and healthcare in local communities, and providing better access to technology, finance and infrastructure."
The reinforcement of Cargill's commitment was made at the World Cocoa Conference in Abidjan, Côte d'Ivoire.
The Cargill Cocoa Promise has pledged to provide cocoa farmers with training and that cocoa farming communities would be supported by investments from the firm into the long-term sustainable production of cocoa.