Casterra Ag Ltd., an integrated castor cultivation solution company and a subsidiary of Evogene Ltd., on 3 July, announced additional purchase orders worth US$2.2mn to supply castor seeds to new African territories in 2023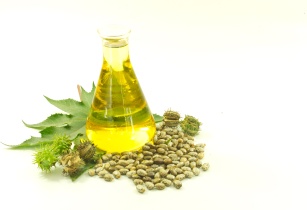 Casterra will supply the castor seeds in 2023 for the cultivation of castor plants to produce oil for sustainable biofuel. (Image source: Adobe Stock)
Casterra's castor seeds, developed with Evogene's GeneRator AI Tech Engine, will be used to grow Castor to produce oil for sustainable biofuel. The company's high-yield, high-oil castor seed varieties are optimised for biofuel production to support the growing sustainable energy market.
In current industry practice, biodiesel is based on a mix of about 93-95% fossil oil and 5-7% non-fossil oil from plants or other sources. Biofuels offer significant advantages over conventional petrochemical fuels, presenting a renewable and biodegradable alternative with substantially lower negative environmental impact.
Castor emerges as a standout non-fossil oil candidate due to its carbon-neutral properties, with emissions during combustion closely matching the carbon dioxide absorbed during the growth of castor plants. Furthermore, the castor plant can be cultivated on marginal lands, in semi-arid to arid conditions, and does not compete on ground with edible crops.
By utilising Evogene's GeneRator AI tech engine and incorporating advanced computational AI capabilities and proprietary plant genomic databases, Casterra, as Evogene's subsidiary, spearheads the development of proprietary high-yield castor varieties, leveraging the company's cutting-edge computational biology technologies.
"We are thrilled to receive additional significant purchase orders for our unique castor seed, which confirms our value proposition for the sustainable biofuel industry," expressed Eyal Ronen, CEO of Casterra. "As we eagerly hope to secure more orders in the future, this accomplishment reinforces our ongoing commitment to delivering exceptional, eco-friendly solutions to meet the ever-growing global demand for renewable energy. After more than a decade of hard work and an investment of tens of millions of dollars in developing our unique varieties and underlying technology, we are proud that Casterra is now a trusted and reliable supplier in this growing market."
For more information, visit: http://www.casterra.co