One of the world's largest cotton sustainability initiatives, Better Cotton, has announced a new programme in Côte d'Ivoire with the aim of supporting 200,000 domestic cotton farmers in its first five years of launch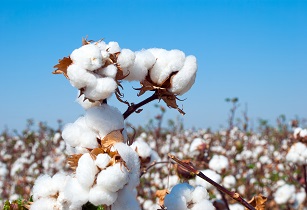 APROCOT-CI represents the interests of cotton companies across the country, comprising of six member organisations. (Image source: Adobe Stock)
The new field-level programme will offer training and resources to farming communities across the country, committing to the first steps needed towards helping them produce more sustainable cotton.
The Professional Association of Cotton Companies of Côte d'Ivoire (APROCOT-CI) will serve as Better Cotton's Strategic Partner for Côte d'Ivoir, and will oversee the efforts which are put into improving climate resilience and economic outlook of the farming communities.
APROCOT-CI represents the interests of cotton companies across the country, comprising six member organisations: CIDT, Ivoire Coton, Global Cotton SA, CO.I.C-SA, SICOSA 2.0 and Seco SA. This collective of organisations will serve as Better Cotton Programme Partners by providing training and resources to cotton communities to improve social and environmental factors.
Jean François Toure, President of APROCOT-CI, said, "The partnership underscores our organisations shared commitment to creating a positive impact in the cotton industry, with a primary focus on improving the livelihoods of smallholder cotton farmers. By integrating Better Cotton's sustainable farming practices and APROCOT-CI's local expertise we aim to enhance cotton yields, reduce environmental impact, and improve social and economic outcomes for farmers in the region."
Alan McClay, chief executive officer at Better Cotton, commented, "Opening a new programme in Côte d'Ivoire is an exciting step as Better Cotton bolsters its presence across the continent. Our partnership with APROCOT-CI will be fundamental to the delivery of our work in the country, helping domestic cotton farmers to reap the environmental and economic rewards of more sustainable cotton production.
"We are grateful for APROCOT-CI's support and the commitment they have shown to this cause." 
APROCOT-CI submitted a Declaration of Interest to Better Cotton last year, outlining national interest in starting a Better Cotton programme. Earlier this year, Better Cotton hosted a mutli-stakeholder event in Abidjan to further understand the scope for impact ahead of opening the programme.