US-based Dow AgroSciences will expand its presence in Africa to tap into the continent's agricultural potential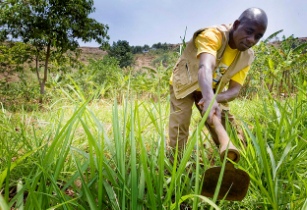 Dow AgroSciences produces a wide range of products for crop protection, pest control and vegetation management. (Image source: Kate Holt / Flickr)
The company said in a statement that it is going to invest in agricultural tools to improve crop yields across the continent. Dow AgroSciences also stated that it wants to invest in Southern and East African markets as the regions are more politically stable compared to West Africa.
"Dow AgroSciences will make significant agricultural investments in Ghana, Ethiopia, Egypt, Morocco, Tunisia, Kenya and Tanzania," said Jean Francois Rolland, portfolio manager at Africa at Dow AgroSciences.
"African market is more important for us because, as opposed to European markets which are mature, the African markets are still developing and there are opportunities for further growth."
Johan Janse van Rensburg, African marketing specialist at Dow AgroSciences explained that Dow AgroSciences's new strategy in Africa aims at increasing its understanding of farming needs by hiring local people as they have a better understanding of African markets.