A Nigerian company has pledged to invest around US$13.4mn in cultivating around 25,000ha of land at Akotogbo in Ondo state with a promise to create 2,500 jobs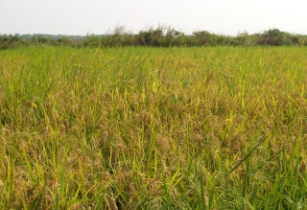 Wems Agro Companies will invest in rice production in Nigeria to increase production rates in the country. (Image source: Nigeria-WorldFish)
The chairman of Wems Agro Companies, Rotimi Wemi-Akinsola stated Nigeria has a large amount of land and plenty of water to plant rice.
"Rice growing and consumption historically has been based in south East Asia, where most of the world's rice is still grown," said Wemi-Akinsola.
"The fast growing market is sub-Saharan Africa (SSA) where rice production falls far below consumption and where the FAO forecasts that rice will be the largest staple food by 2030," added Wemi-Akinsola.
According to Wemi-Akinsola, up to 15 per cent of the 22.5mn bags of rice consumed in the country monthly is not produced in Nigeria.
"Nigeria's per capital consumption is estimated to be 78kg per capital giving a total consumption of 6.1mn tonnes for 2014. Half of this, three million tonnes, is imported at US$2.1bn it is accepted a heavy burden on the Nigerian balance of payments."