The UN Food and Agriculture Organization (FAO) has distributed seeds and essential farming tools to 500 households as part of its Emergency Livelihood Response Programme (ELRP) in South Sudan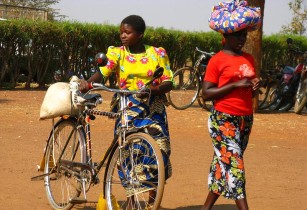 The programme allows FAO to reach out to the communities most vulnerable to hunger and food crisis. (Image source: meaduva/Flickr)
The ELRP for South Sudan is funded by the Governments of the United Kingdom of Great Britain and Northern Ireland (through the Department for International Development (DFID), the United States Agency for International Development (USAID), the Netherlands, Norway, the United Nations Central Emergency Fund (CERF) and the South Sudan Humanitarian Fund.
With restrictions imposed on the movement of personnel and equipment due to the global COVID-19 pandemic, FAO is supporting and working with the government to find new ways to distribute seeds to farmers during the ongoing planting season.
Without these seeds, the most vulnerable people could be brought to the brink of famine in the coming months.
The programme allows FAO to reach out to the communities most vulnerable to hunger and food crisis. Despite the ongoing coronavirus restrictions, FAO is committed to reaching 4.8mn vulnerable people in South Sudan, with livelihood support.
This programme was hugely beneficial to people like Jacqueline Tuon, living in northern Bari Payam in Central Equatoria State. A single mother of three, she suffered due to flood during the rainy season, pest infestations and other factors that limited the harvest of people like her. On top of this, the desert locusts , continues to spell danger for farmers and can lead to an unprecedented threat to food security, for millions across the country.
Due to the FAO programme, she received high-quality crop seeds, including five kilograms sorghum, five kilograms maize and three kilograms cowpea seeds, complemented by vegetable seeds, such as tomatoes, pumpkin, okra and watermelon, along with some farming tools.
FAO support aims to help people like Jacqueline to plant more seeds during the farming season. Jacqueline said that she will plant the vegetable seeds in her garden and when they mature, she will use them for daily consumption.
"This year I will have enough food for my children and I am also going to store some seeds for the second season in July," she said.