Farmforce has announced an expanded partnership with Cocoasource to boost traceability for rubber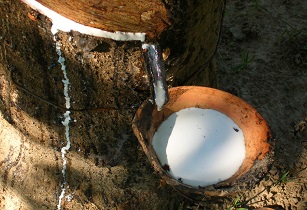 The collaboration between Farmforce and Cocoasource aims to bring innovation and transparency to the rubber industry. (Image source: Farmforce)
Cocoasource will now begin to utilise Farmforce's state-of-the-art technology to commence digitsation of its rubber supply chain in Ivory Coast while also working towards achieving the European Union Deforestation (EUDR) compliance. Farmforce's technology will provide an increased level of transparency by enabling Cocoasource and its stakeholders to visualise their shared supply chain – from farmers to local processing plants to the end customers.
The collaboration highlights the importance of technology-driven solutions that aim to address supply chain challenges across various industries. Furthermore, it enables Cocoasource to closely monitor and report on the sustainability initiatives related to farmer resilience, income diversification, and social excellence that it co-creates with its supplier base and committed tire manufacturers.
In addition, the decision to digitise the rubber supply chain aligns with Cocoasource's commitment to responsible and ethical sourcing practices. Also, by making use of Farmforce's Integrated Deforestation monitoring feature, Cocoasource aims to achieve EUDR compliance, which is crucial for meeting the European Union regulations aimed at combatting deforestation and promoting sustainable supply chains.
"We are thrilled to continue our journey with Cocoasource and extend our digital solutions to the rubber industry. Our shared commitment to transparency, sustainability, and responsible sourcing will drive positive change in yet another critical commodity sector," commented global sales director at Farmforce, Norbert Binot.
For more information, visit: www.farmforce.com and www.cocoasource.com