European consumers who tasted yeast-based products prepared using Arbiom's ingredient, SylPro have shared a positive feedback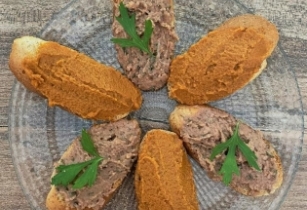 European consumers who tasted yeast-based foods formulated with Arbiom ingredients shared positive feedback. (Image source: Arbiom)
Partner of the European NextGen Proteins Consortium, Arbiom on 29 August, announced positive customer feedback that it received on foods developed with its yeast-based protein ingredient SylPro. Arbiom aims to produce next generation food ingredients by mastering the art of creating quality, taste and well-being through fermentation.
The NextGen Proteins project tests and validates the use of various protein sources derived from insects, fungus, yeast and algae in both food and feed. European consumer panels in Germany, Sweden and the UK assessed the perception of SylPro as an alternative protein source. Biozoon, an expert in the development of protein-based mixes used SylPro to develop powder-based spreads as a complementary protein to pea. It was found that addition of SylPro in spreads formulas resulted in a 'high in protein' claim, generally obtained for foods that have a protein content exceeding 20%.
In the UK, 80 Waitrose customers were asked to test the sensory qualities of the salmon filets fed with the different diets. Two thirds of the panel indicated that they would likely buy salmon filets fed with the SylPro-based diet. Results showed that the inclusion of SylPro in aquafeeds for Atlantic salmon enhances the strength of flavors of filets, illustrating that the sensory properties of SylPro translate as well in processed fish products.
Overall, European consumers perceived yeast-based protein foods within the project with great optimism, thereby predicting a great future forecast for the alternative protein market.
The NextGen Protein conference will take place from 7-8 September in Bremerhaven, Germany.
For more information and to register, visit: https://nextgenproteins.eu/nextgen-proteins-conference/