Experts have warned that the cost of Africa's yearly food imports could increase from US$50bn to US$110bn by 2030 if immediate measures aren't taken to increase food production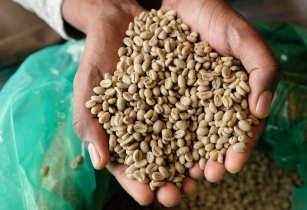 Food imports bill predicted to double by 2030. (Image credits: Adobe Stock)
Last week in Rwanda, the 2022 Africa Agriculture Status Report was launched at the Africa Green Revolution Forum (AGRF) summit which took place from 6-9 September. The report specified that Africa required an annual investment of around US$40bn to US$70bn from the public sector and US$80bn from the private sector to support the continent's food production.
It also highlighted 6 megatrends shaping the development of agrifood systems in Africa. These included: rising land scarcity resulting from rural population growth, rapid urban population growth fuelling an increase in food demand, economic transformation, climate change, global health crisis, and the accelerated pace of technical innovation in communications, information and supply chains. Experts at the summit pressed governments to speed up the agrifood systems transformation. Only then would Africa manage to keep up with its goals to put an end to hunger and poverty by 2030.
A report published by the Alliance for Green Revolution in Africa (AGRA) suggested that governments needed to invest in the generation of data and evidence in order to inform their response to the external shocks affecting food production in the continent. It explained that Africa was facing a dilemma. This meant that failing to raise sufficient yields would require the country to either convert a major portion of its left over forests and natural grasslands into farmland, or rely on the global market for its food supplies.
"The food crisis happening is majorly because of the discrepancies in our food systems," said AGRA president, Agnes Kalibata. She strongly believed that despite Africa having the capacity to produce sufficient food, it was going underutilised. Accessibility to markets, in her opinion, was an important factor that accelerated production along with access to farm inputs. She hence urged African countries to ensure regional and continental trade to enhance access to markets.
In a report, published by SciDev.Net, Edward Mabaya, a research professor at Cornell University in the US and a technical editor of the 2022 Africa Agriculture Status Report said, "We need accountability from players to unlock the potential of agriculture in Africa." He also advocated for providing increased support to smallholder farmers to access high quality seeds and fertilisers. Rwanda's minister for agriculture and animal resources, Gerardine Mukeshmana pointed out that investing in the wrong sectors has resulted in the country remaining poor despite several efforts to turn the situation around.