The third round of the FoodTrade East and Southern Africa (ESA) Challenge Fund was launched this month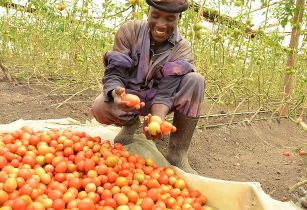 The FoodTrade ESA Challenge Fund awards grants to agribusiness firms with innovative investment proposals. (Image source: Climate Change, Agriculture and Food Security/Flickr)
The UK-funded programme aims to encourage innovative funding proposals from businesses in agricultural staple value chains in East and southern Africa, providing grants to of up to 49 percent of the total investment cost to successful applicants.
This round will award grants from £100,000 to £1,000,000 to companies doing business in two or more countries covered by FoodTrade ESA, that propose innovative investments to address grain aggregation processes.
In previous Challenge Fund rounds FoodTrade ESA has invested in nine companies to develop solutions delivering commercial benefits to trade actors and working to catalyse greater regional trade by influencing positive policy changes.
The fund is open to firms operating in nine countries - Kenya, Uganda, Tanzania, Rwanda, Burundi, Zimbabwe, Zambia, Mozambique and Malawi – with special consideration to be given to women-owned companies, companies whose innovations specifically target female farmers, and companies whose innovations focus on Kenya, Uganda and Tanzania.