Delegates who took part in the second edition of the National Microfinance Summit in Gambia have proposed plans to build an agricultural development bank in the country to help combat poverty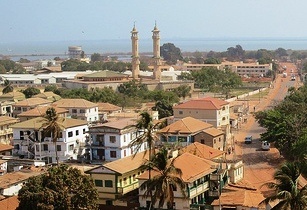 Delegates at the National Microfinance Summit in Gambia discussed plans to build an agricultural development bank in the country. (Image source: Travel With Olga)
Following the National Microfinance Summit, the delegates' proposal was discusssed as the three-day summit came to an end, the Concern Universal project manager, Lamin Sawo, stated.
Participants at the event reached a general consensus that a new agricultural development bank will enable Gambian farmers and other key industry players in the agricultural sector access soft loans and other benefits driving growth in the sector.
According to organisers of the summit, event attendees also discussed the need for strong sustainable plans to be rolled out before the establishment of such a bank that has the potential to prove succesful in the expansion of Gambia's agricultural sector.
"If the bank is established, it will help to strengthen capacity building for microfinance institutions which can be entirely concentrated on credit availability," Sawo said.