The Gambian government through the Ministry of Agriculture in Banjul will launch the Gambia Commercial Agriculture and Value Chain Management Project (GCAV) at the Kairaba Beach Hotel in Gambia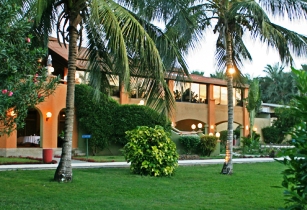 The Gambian government will launch GCAV at the Kairaba Beach Hotel in Gambia. (Image source: Kairaba Beach Hotel)
The new scheme is set to improve productivity and access to markets for targeted agricultural commodities of smallholder farmers in the project areas, according to the Gambian government.
The project will restore 2,500 ha of irrigation infrastructure to improve the resilience of the agricultural production system to climate change; and rehabilitate and set-up commercial post-harvest structures to facilitate processing and marketing of agricultural products.
According to the Gambian government, the project will support and strengthen the technical, institutional, managerial and marketing capacities of smallholders and their organisations, including other stakeholders involved in agricultural production and the value chain.
GCAV will provide institutional strengthening support to improve the governance of the Gambia National Agricultural Investment Programme, GNAIP, the Gambian government revealed.
In addition to supporting GNAIP, it will also aid in the construction of medium-scale rice and mango processing plants in the Central River Region and West Coast Region respectively, through private sector initiatives, the government said.