The Bill & Melinda Gates Foundation has been announced as the global development partner for the Global Forum for Innovations in Agriculture (GFIA)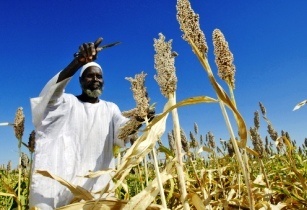 The Gates Foundation aims to provide a 'sustainable future' for farmers across Africa. (Image source: Africa Renewal)
The event, which will take place in Abu Dhabi from 3-5 February 2014, will showcase innovations in sustainable agriculture from across the world.
Gates Foundation said it will advise the GFIA on agricultural development projects around the world, with key NGOs working across Africa also present.
The Gates Foundation will also provide support on how innovations can be used practically to improve agricultural development in the continent, it said.
"We are delighted to have the support of the Bill & Melinda Gates Foundation. The important work that the Gates Foundation is undertaking in Africa has a direct impact on alleviating poverty and building a sustainable future for people who depend on the land," stated Mark Beaumont, GFIA project director.
"One of the principal aims of GFIA is to ensure that the innovations presented are able to be practically applied in the developing world, and we look forward to working closely with the Gates Foundation on achieving this," Beaumont added.
The Bill and Melinda Gates foundation has pledged more than US$2bn funding to agricultural development efforts mainly in sub-Saharan Africa and South Asia.