Tanzanian President Jakaya Kikwete will address delegates at the Agribusiness East Africa conference being held in Dar es Salaam next week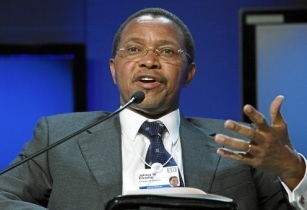 Jakaya Kikwete will talk to delegates at the upcoming Agribusiness East Africa conference. (Image source: World Economic Forum)
The event will open its doors to around 300 agriculture experts, who will represent the agribusiness sectors, such as traders, exporters, retailers, commercial farmers, processors and policy makers.
The conference is being backed by the Tanzanian Ministry of Agriculture, Food Security and Cooperatives, and hosted by the Agricultural Council of Tanzania.
The programme features topics including: agribusiness as the driver for economic development; modernization and commercialization; the value chain; access to markets; empowering emerging farmers and finance.
"We are so honoured that His Excellency, President Jakaya Kikwete, is available to address our delegates. His keynote address will focus on the harnessing of multilateral partnerships for the development of innovative agriculture in East Africa," said Agribusiness East Africa event director Amore Swart.
"This is a unique opportunity to hear President Kikwete's plans and opinions on the development of East Africa's agribusiness," Swart added.