Ghana has developed a genetically modified (GM) cowpea, which will be the first GM crop to be introduced in the country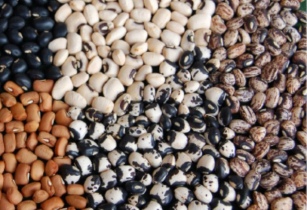 The National Biosafety Commission (NBC) in Ghana was set-up to regulate the production of GM crops in the country. (Image source: IDRC/Flickr)
According to the Savannah Agricultural Research Institute (SARI), the GM cowpea is referred to as Bt cowpea. It is resistant to the Maruca pod borer, a pest that destroys the conventional type of cowpea, which causes farmers to lose substantial portions of their income, SARI revealed.
S K Nutsugah, director of SARI, said that the goal to develop Bt cowpea was to contribute to food security and improve the livelihoods of small-holder farmers in West Africa by using biotechnology tools to develop improved, high yielding farmer-preferred cowpea varieties that were resistant to attack by Maruca pod borer.
SARI, which is implementing the Bt cowpea project in the country, will start the production of Bt cowpea in commercial quantities from 2015 for distribution to farmers.
D. K. Atopkle, a consultant to the Bt cowpea project, added that the Bt cowpea will not look different from the conventional cowpeas that farmers knew already and will also not pose any danger to humans and the environment.