China-based CITIC Construction would invest US$5bn next year in an Angolan agricultural project to help increase food production in the country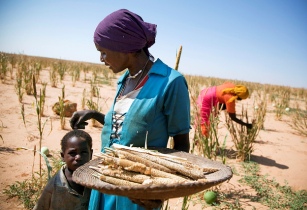 Agriculture engages over 70 per cent of the Angolan population but accounts for eight per cent of GDP. (Image source: Africa Renewal/Flickr)
Liu Guigen, president of CITIC Construction's Africa division, said that the investment made by the company would focus on production of corn, soybeans and wheat, which would help to rebuild the agricultural sector of the country.
According to the company, Angola is one of the most fertile agricultural regions in Africa offering great potential for commercial agricultural development.
"China has recognised this potential and is investing accordingly. Due to its investment, Angola has become China's largest trading partner in Africa and its investment will continue to scale rapidly as a result," added Guigen.
Present in Angola since 2008, CITIC Construction already has two 100mn sq m farms in Angola. The company is best known for building the Kilamba Kiaxi Project — satellite city in Luanda — located about 30 km from the centre of the Angolan capital.