The world is running out of chocolate and plantations in West Africa cannot keep up with soaring demand from Asia, biggest international confectionery manufacturers have warned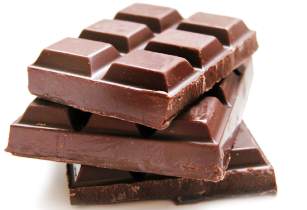 Seventy per cent of the world's cocoa is produced in the Côte d'Ivoire and Ghana. (Image source: Salina Hainzl/sxc.hu)
Mars, Inc. and Swiss-based chocolate giant Barry Callebaut said that demand is likely to outstrip production by one million metric tons by 2020, Washington Post reported.
People are consuming more cocoa than farmers are able to produce, according to two of the world's largest chocolate makers, who say that a global shortage of chocolate might be on the cards.
Seventy per cent of the world's cocoa is produced in the Côte d'Ivoire and Ghana but growing conditions in West Africa have not been ideal. Drought has ravaged many cocoa plantations and a fungal disease called frosty pod has wiped out between 30 to 40 per cent of cocoa production.
At the same time, demand for the tasty treat keeps rising and this is likely to force the price of chocolate to rise by 25 per cent.
Barry Callebaut revealed that it sold more than 1.7mn tonnes of chocolate in 2013-14 — a year-on-year increase of more than 11.8 per cent — and said in its annual report that it "expects to continue to outperform the global chocolate market".
Fiona Dawson, ex-UK president of Mars chocolate, had warned in 2012 that the global cocoa sector 'may suffer a one million tonne shortage by 2020 because of the increasing economic and environmental pressures on cocoa farms.'
This price rise, Barry Callebaut said, has been fuelled by fears related to the Ebola outbreak in some West African countries.
Despite the shortage warnings, the increase in demand for chocolate was almost seven times greater in Asia compared to that of traditional European markets, the manufacturer added.
In South America, the market for chocolate expanded by seven per cent. Brazil, once one of the world's great cocoa manufacturers, has in recent years become a net importer.
In 2010, John Mason of Ghana-based Nature Conservation Research Council, predicted that "in 20 years, chocolate will be like caviar".