Field trials underway in Kenya and Uganda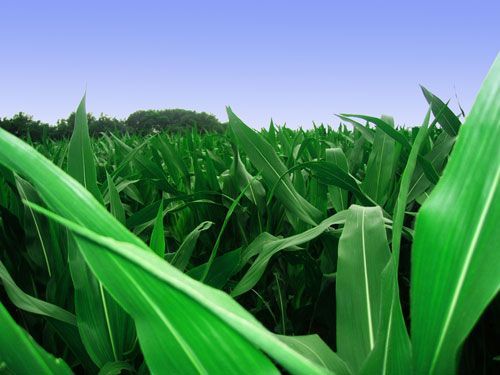 Young GM maize field
Page 1 of 2
East Africa is exploring the use of GMOs (Genetically Modified Organisms) to combat the problem of feeding a booming population, expected to hit nearly 200mn by 2025. Confined field trials have begun, funded by the Bill & Melinda Gates Foundation and the Howard G Buffet Foundation, through the non-profit African Agricultural Technology Foundation (AATF) and are set to last for five years.
The crop on trial is maize – the genetically altered version requires less water and grows faster. Maize is one of the top staple crops in the region and the AATF have calculated that drought-resistant GM maize can increase yields by 11 per cent across the continent.
The 12 varieties already developed under the Water Efficient Maize for Africa (Wema) project are also due to be planted in Mozambique and South Africa.
'The objective of the Wema project is to develop and make drought-tolerant white maize varieties available royalty-free to smallholder farmers in sub-Saharan Africa. Through these trials, each country will evaluate drought tolerant maize varieties suitable for the country,' said Grace Wachoro, a programme officer at AATF.
Regions will have to wait before the transgenic maize is fully commercialised due to the laboratory and field trials the crop to undergo. The latest that the variety will be commercialised is 2017.