Ethiopia has opened its arms to heat-tolerant wheat varieties that are being offered to smallholder farmers by the Technologies for African Agricultural Transformation (TAAT) programme, replacing traditional crops such as vegetables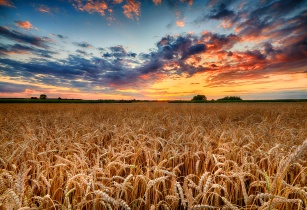 Ethiopia has witnessed an increase in wheat production by an additional 1.6 million metric tonnes in 2022. (Image source: Adobe Stock)
Given their low cost of production and ability to produce profitable harvests, these wheat varieties have quickly gained popularity by playing a role in helping farmers restore food and financial security within their families.
According to a report by the African Development Bank (AfDB), Ethiopia has witnessed an increase in wheat production by an additional 1.6 million metric tonnes in 2022. The country, last year, managed to achieve self sufficiency and is now confident enough to start exporting the crop for the first time.
TAAT's objective is to enable easy access and widespread availability of proven technologies to agricultural producers, comprising mostly of young people and women in low-income countries. This African-led initiative was one among the many solutions presented at the Dakar 2 Africa Food Summit, aimed at increasing the food production capacity of the continent.