On 26 January, the African Development Bank (AfDB) and the UN's International Fund for Agricultural Development (IFAD) signed a letter of intent in support of the pan-African Mission 1 for 200 (M1-200) – a joint initiative created to reduce Africa's food import dependency, and build sustainable, inclusive and climate-adapted food systems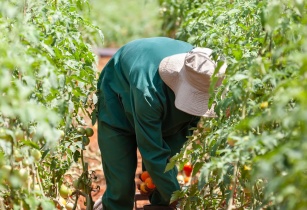 M1-200 builds on AfDB's flagship Feed Africa strategy and complements IFAD's core programmes. (Image source: Adobe Stock)
This comes at a time when millions of Africans are being hit hard by food insecurity as a result of rising food and fuel prices, further compounded by threats of a debt crisis in some countries. "The current convergence of crises has exposed the underlying structural issues affecting agriculture and food systems. Many countries in Africa need to find solutions now to avert more extreme consequences," said IFAD president Alvaro Lario.
In Africa, high fertiliser prices continue to be a significant hurdle to food production in many low-income countries. In addition, food supplies are expected to be affected by limited grain imports due to the war in Ukraine, climate-related shocks and persistent drought conditions in some countries. M1-200 seeks to attract investments to boost small and medium enterprises in the agriculture sector. The initiative will ensure that small-scale food producers across the agriculture value chain are included and that additional jobs are created for those that need one.
"Only investments in agriculture that support small-scale farmers will get us out of this worrying downward spiral of crisis after crisis. Strategic investments will boost agricultural productivity, they will build food sovereignty and they will pave the way for a more equitable distribution and access to food, bringing opportunities for all," Lario added.
M1-200 builds on AfDB's flagship Feed Africa strategy and complements IFAD's core programmes, including its portfolio of investments in the areas of inclusive rural transformation, agricultural development, nutrition and food security, and climate adaptation, all of which are geared towards supporting small-scale farmers as the cornerstone of food systems transformation.