The World Bank's private investment arm and the world's biggest phosphate-based fertiliser company have launched an agri-finance platform to mobilise US$800mn for countries in Africa by 2030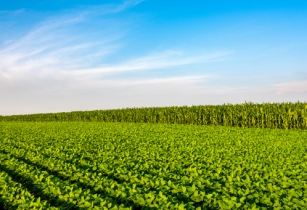 World Bank's IFC and OCP Group collaborate to bolster Africa's food security and agricultural development. (Image source: Adobe Stock)
The new platform will build and support sustainable food production and distribution systems in Africa, contributing to skills development, job creation, and food security, the International Finance Corp (IFC) and Morocco's OCP Group said in a joint statement.
By providing access to finance and skills training, the platform aims to strengthen 30 agricultural value chains across Africa through 60 agri-finance operations, producing a wide range of crop types, they said.
Agriculture is vital to Africa's economy, contributing about 20% of the continent's GDP and more than 60 percent of its employment. However, Africa currently imports a large proportion of its food, reducing the continent's resilience to external shocks.
The platform's targeted investment strategy will support the sustainable growth of the sector and increase food security across the continent, the two organisations said.
"The partnership between IFC and OCP is working to unlock the full potential of Africa to feed not only itself but the world," Mostafa Terrab, chairman and CEO of OCP Group, said.
"Agriculture is a critical sector for Africa, and we are thrilled to scale up our partnership with OCP to improve food production and attract investment to the continent", IFC managing director, Makhtar Diop, said.
Diop noted that both IFC and OCP Group will commit resources to grow the platform as well as seek potential investors to join the project.
Besides providing funding, the platform will undertake in-depth studies of targeted value chains to identify the challenges facing the sector and design solutions.
The platform has already designed new projects to support cashew and rice value chains in Côte d'Ivoire and has already started designing new projects in Cameroon, Gabon and other countries.
The IFC is the largest global development institution focused on the private sector in emerging markets, with operations in more than 100 countries.
The OCP is a state-controlled company, which last year reported an all-time high revenue of $11.2 billion, up 36% on the previous year, due to strong fertiliser prices.