Inmarsat, a specialist in global, mobile satellite communications, has launched its Application and Solution Provider (ASP) Programme, an ecosystem for providers of software, hardware and solutions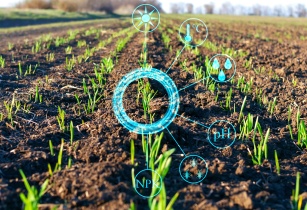 Inmarsat launches Application and Solution Provider (ASP) programme to drive global IoT adoption through satellite connectivity. (Image source: Adobe stock)
ASPs will gain access to Inmarsat's global satellite connectivity and regional presence to scale their solutions into new sectors and geographies. The development of the ecosystem will ensure that companies operating in areas without reliable connectivity, or with mission-critical connectivity needs, are able to access a broad choice of Internet of Things (IoT) solutions to enhance the efficiency, safety and sustainability of their businesses.
The ASP Programme launches with two innovative partners on board and with plans to bring more partners in over the coming months. Australian-based agri-tech IoT innovators, Farmbot Monitoring Solutions, have been working with Inmarsat for more than a year.
Inmarsat provides dedicated technical guidance on how to integrate and support its highly-reliable satellite services, go-to-market strategy planning and exposure to the Inmarsat distribution channel to enable access to new markets.
Mike Carter, president, enterprise at Inmarsat, said, "Inmarsat and our partners have been pioneering satellite enabled IoT for a number of years. With this new initiative we are set to accelerate the roll out of IoT into remote areas of the world where the data points might be the most valuable. Key to this acceleration is the provision of innovative turnkey solutions that our ASPs are creating, along with Inmarsat's reliable connectivity, to ensure that the IoT solution works wherever it is needed."
Stephen Lynam, CEO, of MinFarm Tech, one of Inmarsat's new ASPs, said, "Joining Inmarsat's ASP initiative has given us access to their global channel which has been key in gaining access to new markets. MinFarm Tech is dedicated to enabling LoRaWAN to work seamlessly over satellite networks. We are very excited to partner with Inmarsat and CPN to deliver the MF 400 IoT Satellite Bridge product which enables LoRaWAN to be used over IDP for the first time. This product will enable customers to pick a truly global and trusted satellite service provider in Inmarsat."