ADM's commitment to sustainable, ethical and responsible production with the release of a new policy to protect forests, biodiversity and communities is a step towards building a more resilient and sustainable food system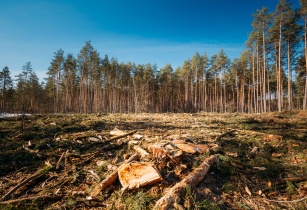 ADM announces new policy to protect forests, biodiversity and communities. (Image source: Adobe stock)
ADM's chairman and CEO, Juan Luciano, said, "ADM is the bridge between the producer on the farm and the consumer-facing brands on our tables, and we are in the unique position to influence sustainable practices across the entire supply chain. "
"As we carry out our mission to unlock the power of nature to enrich lives, we recognise the critical role natural resources play in the future of our planet. We are fully committed to ending deforestation and to preserving biodiversity and water resources in our supply chain. This new policy reaffirms ADM's commitment to responsible sourcing and will help us further reduce the impact of our operations and supply chain, and continue to hold our suppliers to high standards," Luciano added.
The new policy includes provisions that promote conservation of water resources and biodiversity in agricultural landscapes, also provide solutions to reduce climate change and greenhouse gas emissions, and support agriculture as a means to advance sustainable development by reducing poverty and increasing food security. The policy also confirms ADM's commitment to protect human rights defenders, whistleblowers, complainants, and community spokespersons.
ADM publishes supply chain-specific action plans and biannual progress reports focused on palm oil and South American soy, which contain specific milestones and data on the company's continued progress toward meeting ADM's sustainability goals. ADM to continue its study on how the company can increase the scale, pace and rigor of its efforts to eliminate deforestation and native vegetation conversion in its supply chains and issue a report on the subject by the end of the first quarter of 2022.